I have created a tool for a game called Elemental Kingdoms to simulate fights. I called it Elemental Kingdoms Fanatic and you can download the current version (0.0.10.3) here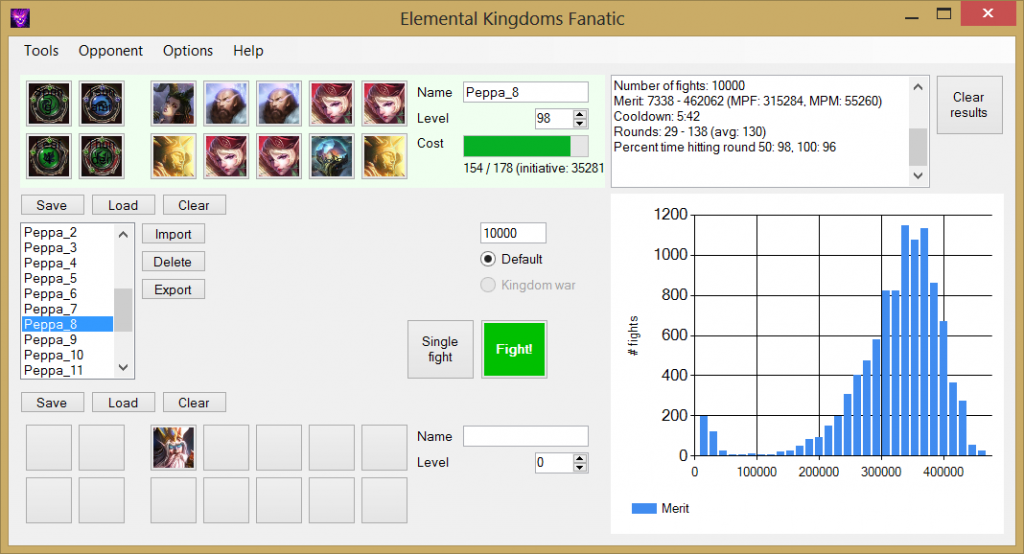 The source code is available here – using the MIT license, which mean you can do anything you want with the code, as long as you mention that it is derived from this project.
If you experience any issues with the simulator, I have an issue tracker available here
Useful resources:
Online Field of Honor results
Online demon sim
Created by [LEV]Azh, powered by my simulator. Check the odds for the current FoH battles on your server, or try some demon sims from your browser.

Beginner's Guide to Demon Invasions by Lightja
Very thorough guide on all the demons, with detailed examples how to build and improve your deck.
Other simulators: